Nowadays, conceptual modeling supports a variety of business tasks aimed to improve the productivity of companies among different industries. Conceptual models capture various aspects of a company's structure and behavior, such as business processes, business data, and organization. By documenting these aspects through diagrammatic representations provided by conceptual models, business analysts can gain a quick overview of how the company works in detail. Hence, conceptual models serve not only to document but also to analyze specific aspects of corporate reality to support economic decision-making. For instance, the use of conceptual models supports Business Process Improvement, Benchmarking, Software Customizing, Workflow Management, and Compliance Management. Due to their considerable potential to support decision-making, many companies have created large collections of conceptual models. This makes it difficult for analysts to analyze conceptual models in order to support their business tasks. Hence, the Competence Center of Conceptual Modeling focuses on the development of novel methodologies, providing automatic support for the design and analysis of conceptual modeling in different business domains. In particular, we worked on the following topics:
Model Query Languages
With query languages, analysts can search  for sections in conceptual models that match a specific structure with specific contents. Such model query languages serve to, for instance, identifying inefficiencies in business processes, searching for legal violations of information systems, or generating database tables automatically from a data model. Particular query  languages  that we developed at the Competence Center for Conceptual Modeling are the Generic Model Query Language (GMQL) and the Diagramed Model Query Language  (DMQL).
Patterns for Query Languages
Patterns for query languages define model sections of interest that represent, for instance, compliance violations, process weaknesses, or errors. In several empiric studies, we identified more than 100 query patterns that can be used in business process management projects, for instance, to identify business process compliance violations or inefficiencies.
Process Mining
Process Mining is used to learn a process model automatically from log files of business software. The advantage of creating process models this way is that they actually represent the process reality of the company and are not biased by human perception. This year, we developed a novel probabilistic approach of process mining that is based on grammatical inference. This approach is less affected by the problem of overfitting that several recent approaches suffer from.
Semantic Technologies in Business Process Management:

Semantic technologies in business process management include, amongst others, formal process ontologies, recommender systems, and computational linguistics services. To promote this topic, we organized a special interest group within the German Computer Science Association (GI) and a corresponding workshop at the ECIS 2015 conference in Münster in cooperation with the University of Osnabrück and the Karlsruhe Institute for Technology (KIT).
Standardization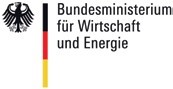 In 2015, we started a founded research project on EPC standardization that we work on together with our colleagues from the University of Osnabrück. The project is funded by the German Federal Ministry of Economic Affairs and Energy (BMWi).